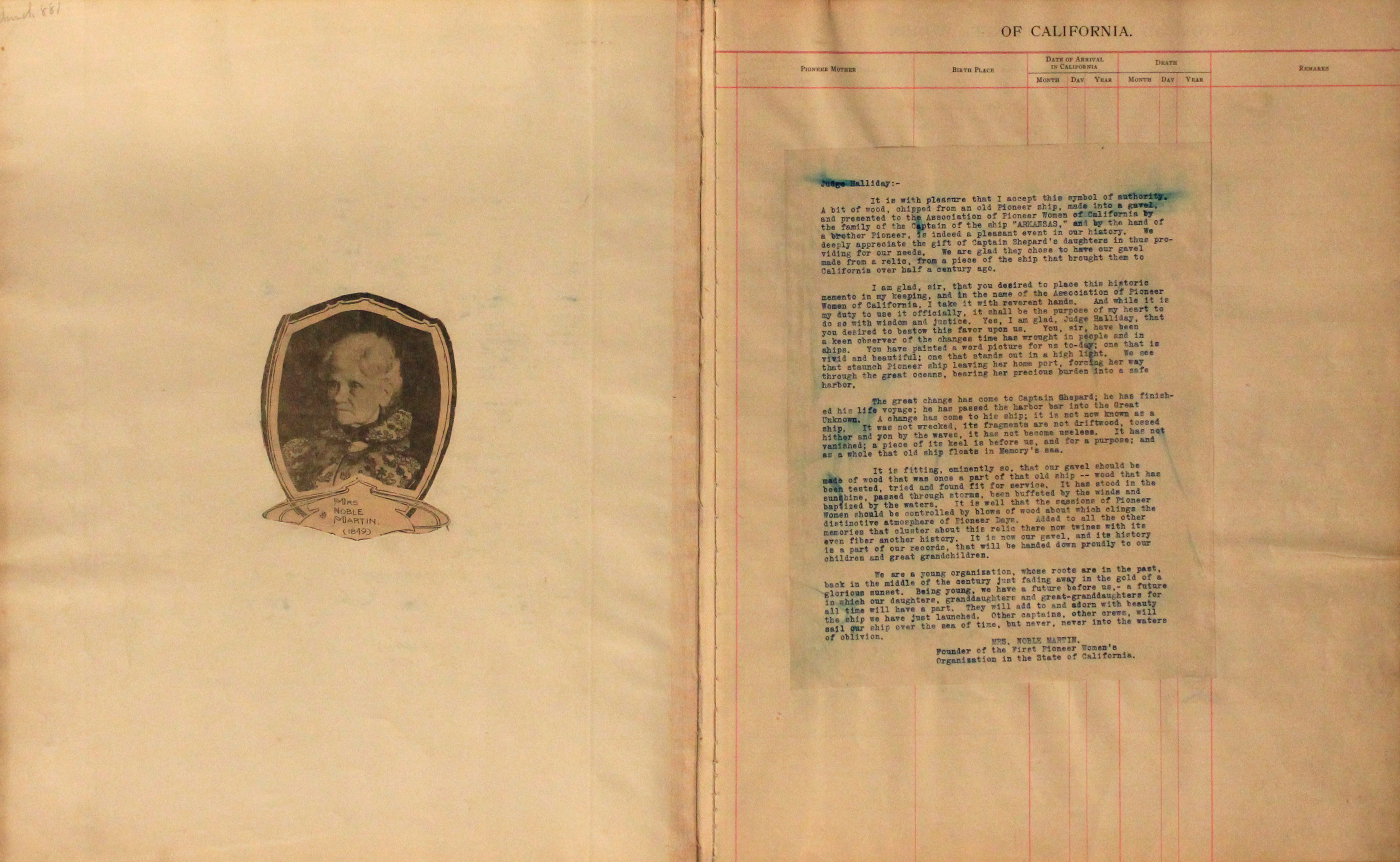 On January 15, 2008, the Alice Phelan Sullivan Library received a call from Mr. Ivo Stipinovich informing us that his aunt, Lorna Claire Stipinovich, had passed away and that it was her wish that we receive the records of The Association of Pioneer Women of California (of which she had been its final president). The Library happily accepted the donation knowing that the Association was one of the earliest organizations of women descendants of Gold Rush pioneers. The collection is comprised not only of the cloth-bound book featured on this website, but also Association bylaws, business receipts, minutes, and plans for the Log Cabin they designed and built in Golden Gate Park (where their meetings were held, and which still stands today). 
The Association's book contains over 800 accounts of their members' journeys to California and their lives after arriving. It is also a trove of genealogical detail. The entire collection is a unique and significant addition to the state's history of women Pioneers and The Society of California Pioneers is honored to make it available for researchers.
A brief note on methodology: Our transcripts are an attempt to make the content of the book accessible to a wide audience regardless of geography or ability. The formatting standards we've adopted aim to balance fidelity to the handwritten text while also translating its content to improve access. Please email [email protected] to suggest revisions.